OFFICE FOR COMMUNICATION, ADVOCACY AND PROMOTION
The Director
Contact Info
LOCATION
Main Office, Events and Protocol, Promotion: Level 2, MAR Building
IIUM Gallery: Level 1, MAR Building
Audio Visual, Media, Integrated Information Management: Level 2, Kulliyyah of Education Building
MAILING ADDRESS
Office for Communication, Advocacy and Promotion (OCAP)
International Islamic University Malaysia,
P.O. Box 10, 50728
Kuala Lumpur, Malaysia
PHONES
+603 6421 6421(Operator)
+603 6421 6421 ext. 2818 (Counter)
+603 6421 5455 ( Integrated Information Management)
FAXES
+603 6421 4053 (Main Office)
+603 6421 4156 (AV/Media/Web Office)
EMAIL
corporatecomm@iium.edu.my
The Director
---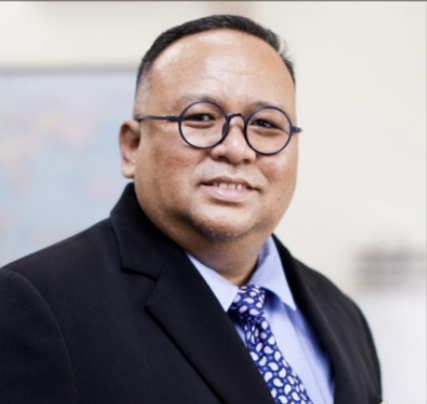 Dr. Harmi Taazim Mohamad
Graduated from International Islamic University Malaysia(IIUM) in 1995. He joined one of the conglomerate company in Kuala Lumpur as a public relations executive. Began his long career as a Sport Broadcast Journalist with TV3 newsroom in 1996. Promoted to be TV3's sports newsreader, commentator, presenter and producer soon after.

Recipient of British Chavening Scholarship, he went on to complete his Masters at University of Birmingham City, UK, in 2001 in the field of Media Production specialised in television production

He left TV3 in 2003 and became marketing and content director at one of the local production house, catering clients from all over the world. Dr. Harmi is also a freelance sports presenter and commentator for Radio Television Malaysia(RTM) and FOX Sports Asia in Singapore.

He joined IIUM as a lecturer in 2009 and completed his PhD at UiTM Shah Alam in 2016. He is now a lecturer at the Communication Department, Kulliyyah of Revealed Knowledge and Human Sciences(KIRKHS).